We're stronger together than
we are apart.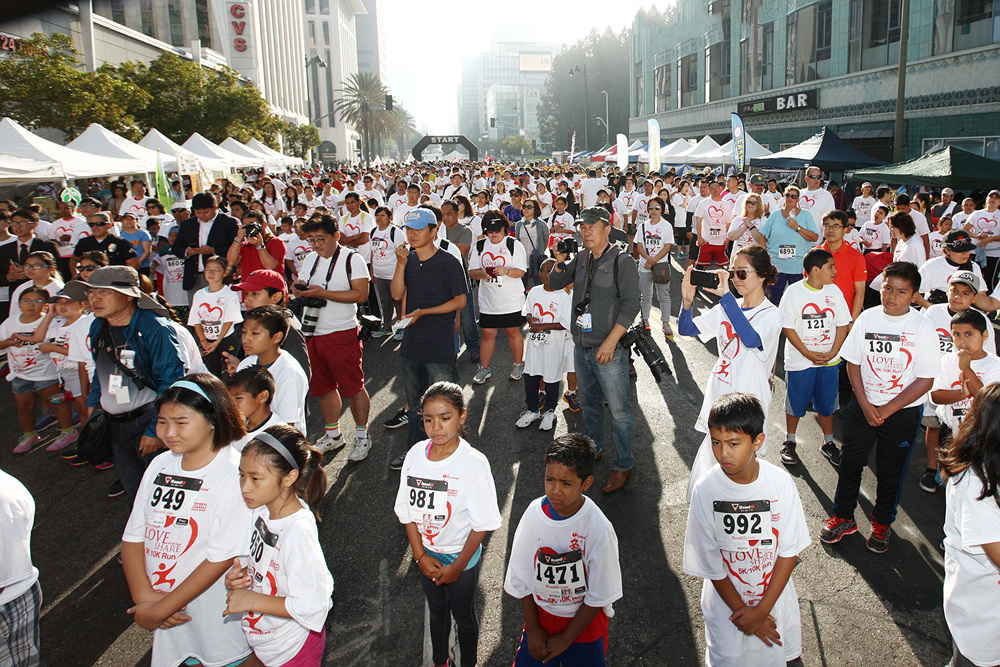 We're stronger together than
we are apart.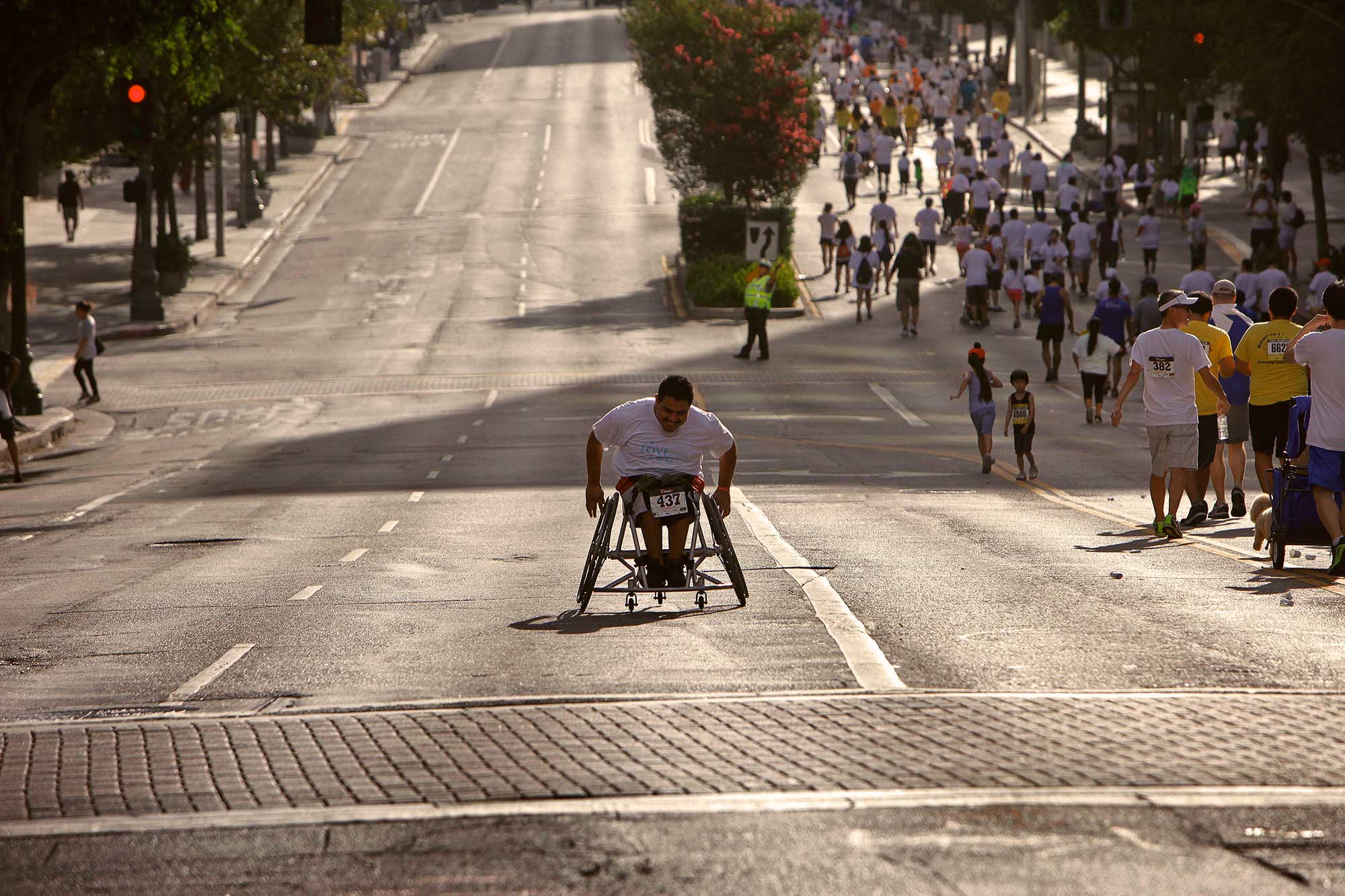 Happy village is a place where unity, peace, strength,
inspiration and most importantly a natural and beautiful life.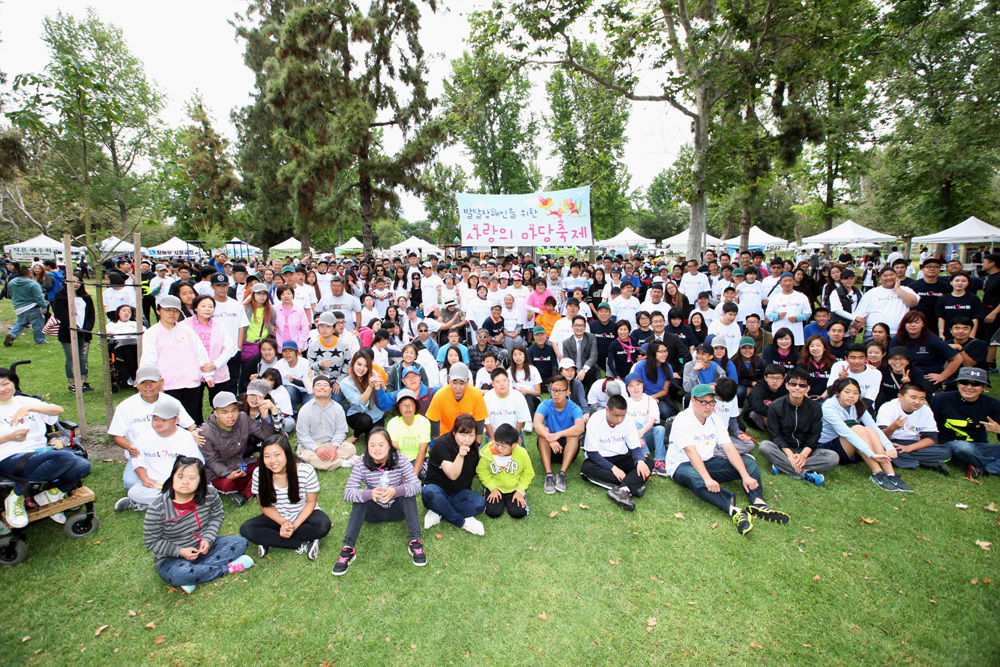 2018 32nd Love Festival for People with Developmental Disabilities!
We are holding the 32nd Annual Love Festival for people with developmental disabilities on April 28th, 2018 at Whittier Narrows Park. Please come and join the cause!
Areas of Service
The greatest joys in life are found not only in what we do and feel, but also in our quiet hopes and labors for others

- Kimbo Scholarship
- Scholarship for students with disabilities

Fundraising
- 3LAB Charity Golf Tournament
- Annual Love Share 5K/10K Walk & Run Marathon

Community Engagement
- Car donation
- Affordable internet
- Winter Jacket Distribution

Sustainability
- Urban Farming

Health Support
- Disaster preparedness program

Volunteer
- Food Bank
- Travel Town Museum
- President Volunteer Awards
- Community Volunteer Awards
- Youth Volunteer Awards
Support Our Causes
If you want to go fast go alone, if you want to go far go together
Healthy Food Access for All
Our newly launched project, Be on the Farm, provides access to knowledge and services geared toward establishing urban farms in the most densely populated area of Los Angeles.  Be on the Farm delivers increased food security and education opportunities to an underserved population while fostering a connection to the root of our culture, Farming.
Donated funds will provide:
Wood & Materials for raised bed *Irrigation system

Soil & Seeds

Transportation

Heavy duty tools  

Compost bins

Organic Fertilizer
Your donation will help us to create a healthy, sustainable community.
Scholarship for disabilities students
The Southern California  Scholarship for Disabilities Foundation and Happy Village have been providing scholarships every year to help students with financial difficulties
The scholarship recipients are selected all over southern California who are in high school and college students with autism, visual impairment, and developmental disabilities
Our Sponsors & Partners
We your help and support, We will continue to make our community a happy Village
Media partner

Partner Organization
Sunrise Foundation
Kimbo Foundation
L.A Forerunners Lions Club
Kevin Na foundation
Central Health Foundation
Bright World Foundation
The Red Cross
Our Sponsors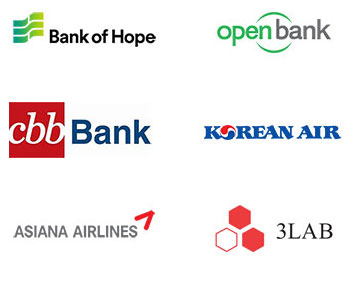 Donate your car to support students in college studying Auto mechanic
Happy Village partners with DonationLine.com, a Vehicle Donation Charity fundraising agent, that helps individual vehicle donors seeking to support non-profit organizations around the country. Donate your boat, truck, RV, Jet Ski or snowmobile to our organization and receive a tax deduction. This is a no cost, no hassle process which begins when you contact Donation Line LLC. at 1-877-227-7487. Make sure to ask for our extension, #3253 or click here, Donate Your Car Now, and complete the Vehicle Donation Form on line. Make sure to select our organization from the dropdown list.
If you need question or help for further assistance from us regarding the car donation, please contact us anytime.
Phone: 213-216-5483
Email: joohee.lee@hvkadc.org
Affordable Internet for all
Happy Village is working with the California Emerging Technology Fund (CETF) to eliminate the digital divide between Affluent and underserved by making affordable internet, free computers, and free digital literacy courses available to low-income neighborhoods in California.
Happy Village has partnered with various internet services to provide low income households with affordable internet.  We want to reach out to as many low income communities in the Greater Los Angeles area as possible!
Interested households should fill out the application below.
Download your Application here
And send email to Monica.Lewis@kvkadc.org